Peshawar is known to be one of the historic and culturally rich places in Pakistan. The city was built centuries before and seen the Alexandra, Mughals, and many more invasions. Peshawar is known for many other good reasons; for instance, it is a centuries-old route for the Silk Road and is also known for scrumptious food, hospitality, and textiles.
With time the popularity of food has increased, and people from all over the country specially visit the city for tasty food in Namak Mandi. The time has changed, and with a blend of different cultures and modernism, the taste of food has also upgraded. There are many restaurants and cafes in Peshawar which are offering authentic flavors in other areas of the city.
So now you can enjoy the world-famous Peshawari Kehwa at one of the best cafes in Peshawar in different areas of the city or devour authentic sushi in Peshawar at top-notch Peshawar cafes.
You can also enjoy freshly fried chapli kabab or fried brain masala toasted with juicy tomatoes and green chili at renowned restaurants in Peshawar.
List of Best Cafes in Peshawar:
Peshawar's specialty is its culture and historical places, yet the food is something that every visitor remembers and wishes to visit the city again and again. The city of flowers is rich or desi and trendy foods – enjoy the buffets in Peshawar or burgers; the choice is yours!
However, sometimes choosing between the best fast food restaurants in Peshawar or traditional eateries become overwhelming. Running your own café is also one of the top business ideas in Pakistan that promises an excellent profit to the investors.
Realtorspk.com has gathered a list of the best cafes in Peshawar where you can enjoy all types of food. So let's get started:
| | | | |
| --- | --- | --- | --- |
| Café Name | Rating | Location | Contact |
| 1. Café Crunch | 4.1 | 45 Old Jamrud Road, University Town | (091) 5701061 |
| 2. Ginyaki Peshawar | 4.3 | Noor Plaza, University Rd, Tahkal | (091) 7252000 |
| 3. Black Café Peshawar | 4.6 | 1 Ishrat Cinema Rd, opposite HBL bank, Bani Gala, Gulbahar | 0346 5426185 |
| 4. Peshawar Services Club | 0312 5702482 | 40 Sir Syed Rd, Peshawar Cantonment | (091) 9212753 |
| 5. Chaye Khana Peshawar | Chaye Khana Peshawar | Custom House، Ali Tower, First Floor, Opposite, University Rd, Tahkal | 0312 5702482 |
1. Cafe Crunch Peshawar:
Café Crunch Peshawar is among the top cafes in Peshawar. Here you can enjoy every food you crave, from traditional to continental foods. The Café is well-known in Peshawar for many reasons; it is also the first café opened by women. The name of the prestigious owner of the Café is Ms. Sadia Bilour.
The café always prioritizes the best customer service to their customers. The famous eatery is located at 45 Old Jamrud Road, University Town Peshawar. The café is also one of the most visited eateries in University Town, Peshawar, for its outstanding taste, competitive prices, and excellent services.
The café has big competition with other eatery places in the area, but the dedication of the owner and devotion of the staff, and the hard work of the team have made it a prominent name in a few years. The Café follows all necessary instructions of the government and outside dining atmosphere. It offers a homely environment that is an excellent attraction to the customers and enjoys unforgettable delicious meals.
Enjoy a variety of tea or the best burger in Peshawar at a famous café and spend quality time with your loved ones. The visit to Peshawar is not complete without visiting Café Crunch Peshawar. If you are new to Peshawar or looking for places to shop, read our blog Shopping Malls in Peshawar, and enjoy quality leisure time shopping for you and your loved ones. Moreover, if you are going to Islamabad for the first time, do not forget our guide on the top shopping malls in Islamabad.
2. Ginyaki Peshawar:
Ginyaki Peshawar is one of the new restaurants in Peshawar. The café has grabbed lots of popularity in Islamabad as one of the top restaurant in Islamabad, and Peshawar is becoming another place of its fame for mouthwatering foods and drinks. It is one of its kind cafe in Peshawar offering a diverse menu in a bowl style. One of the famous Peshawar cafes, Ginyaki Peshawar, is located at Noor Plaza, University Road, Tahkal.
Ginyaki Peshawar offers a diverse list of appetizers and foods, including BBQ wings, stuffed chilies, spring rolls, and so on.
The main menu includes a variety of bowls, such as an economy bowl in which you can choose chicken, prawns, beef, or the best sushi in Peshawar served with chow mien or rice. There is also an option to select a dish that consists of half rice and high chow mien. The food is served in an excellent Chinese café atmosphere and steaming hot. The sushi served in the café is known as one of the best Sushi in Peshawar.
If you are looking for something extra, try the luxury bowl in addition to the economy bowl and enjoy the tasty food to your satisfaction. The café is well known as best cafes in Peshawar, where you can reserve a table in advance and avoid any inconvenience during your visit. Call on their landline number and book your table on special occasions.
Apart from eatery places in the city, if we talk about the real estate in the area, the market is continuously changing, and there are many factors that affect the real estate market in Pakistan. Read our guide on factors to consider before investing in real estate in Pakistan before making an investment.
3. Black Cafe Peshawar:
Black Café Peshawar is a renowned café in the vicinity of Peshawar. The café proudly delivers unique, hygienic, and authentic food. The eatery aims to provide the best to its customers; therefore, the food served is tasty, fresh, clean, and healthy.
The visitors at Black Café Peshawar can enjoy the best burger in Peshawar, steak, pasta, pizza, and much more. The scrumptious menu includes much fast food and traditional dishes with a fusion of trendy continental tastes.
The famous eatery is located at Gulbhar No 1, opposite Racines School, near Milad House, Peshawar. The area is quite dense, and due to its irresistible taste and variety of food, it is always crowded and receives positive reviews and feedback. The visitors can enjoy shopping in the area and then feast at one of the best cafes in the city.
4. Peshawar Services Club: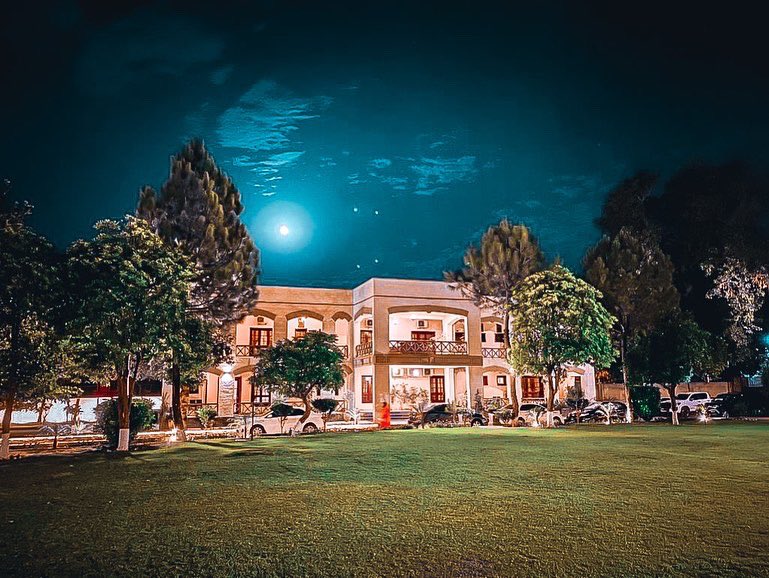 The Peshawar services club offers authentic café services, and it is known as a one-stop-shop for every entertainment and event for the club members. You can enjoy the scrumptious buffet in Peshawar at the services club at affordable prices.
The club often hosts hi-teas, Sunday Brunch, the best buffet in Peshawar, live music, and Qawwali nights. The hi-tea is held every weekend and offers a variety of foods from Chinese, Continental, and Pakistani dishes.
The visitors can enjoy the peaceful environment and spend quality time on lush green lawns with friends and family. Read in our blog about attractive real estate projects in Peshawar for ideal location to live and invest in city
5. Chaye Khana Peshawar: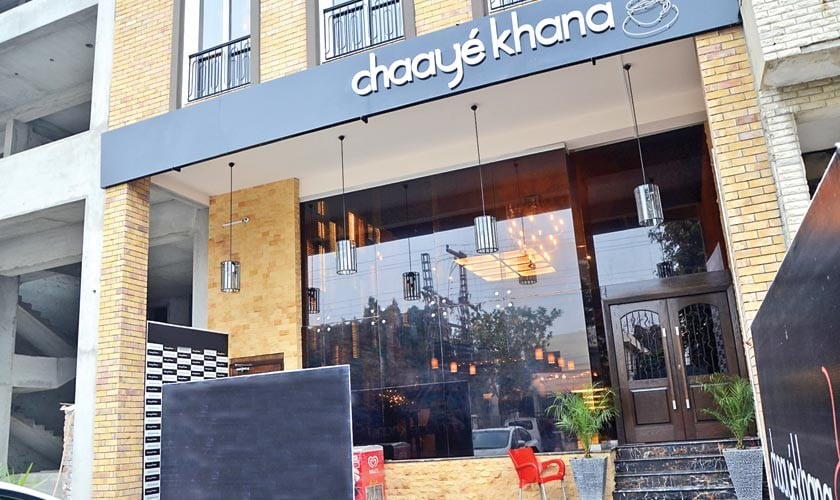 Chaye Khana is an innovative idea for chai dhaba in Pakistan. It has revolutionized the desi dhaba into modern day tea-house. Tea is an essential part of every home in Pakistan, and the idea was an instant hit. You can go there and enjoy tempting coffee or tea along with scrumptious food or enjoy the Hi-tea full of varieties of items that include Pakistani, Chinese, and Continental dishes.
The Café has been a success in cities like Islamabad and Pakistan, and its popularity is increasing day by day in Peshawar too. To enjoy traditional tea in the modern atmosphere in Peshawar, you can visit Chaye Khana at Ali Tower, Peshawar.
Let's wrap up:
So that's all for now! We hope the information will be helpful for those who have never been to the Peshawar eatery places or are looking for authentic taste in the city of Flowers. Stay tuned to Realtorspk.com for exciting information on real estate and famous places in Pakistan.
Read more related blogs: