Pakistan is endowed with breathtaking landscapes, magnificent deserts, and a plethora of natural resources. Pakistan is mostly an agricultural country that relies significantly on water resources for agriculture. Surprisingly, Pakistan has over 150 dams spanning all regions, but we have compiled a list of most famous dams in Pakistan. These large dams not only provide energy and water, but they also serve as ideal holiday locations for people. The majority of dams were built between 1960 and 1975. Pakistan is fortunate to be the owner of the world's largest earth-filled dam, the Tarbela dam. 
Dams are often constructed on overflowing streams to manage to flood, generate hydroelectricity, and absorb food and power from the inhabitants. Do you know how many dams are there in Pakistan? Most barrages result in the formation of quiet lakes, with over 150 total dams in Pakistan, the majority of which are in Punjab and Khyber Pakhtunkhwa, where the Indus River and streams run through the mountains south to the Arabian Sea. As a result, there is no scarcity of barrages. There are many renowned construction companies in Pakistan that help in the construction of dams. You need to have general knowledge of the dams in Pakistan. We have compiled a list of most famous dams in Pakistan.
Here is the List of Most Famous Dams in Pakistan:
| Name | Location | Storage Capacity |
| --- | --- | --- |
| 1. Rawal dam | Islamabad Capital Territory | 58,600,000 m3 (47,508 acre⋅ft) |
| 2. Diamer Bhasha Dam | Gilgit Baltistan | 10,000,000,000 m3 (8,107,132 acre⋅ft) |
| 3. Neelum-Jhelum Dam | Muzaffarabad District | 8,000,000 m3 (6,486 acre⋅ft) |
| 4. Mangla Dam | Mirpur District | 7,251,811,000 m3 (5,879,139 acre⋅ft) |
| 5. Mirani Dam | Makran | 373,000,000 m3 (302,396 acre⋅ft) |
| 6. Tarbela Dam | Swabi, Khyber Pakhtunkhwa | 13.69 km3 (11,100,000 acre⋅ft) |
| 7. Khanpur Dam | Khanpur, Khyber Pakhtunkhwa | 98,650,000 m3 (79,980 acre-ft) |
| 8. Sabakzai Dam | Zhob, Balochistan | 40,335,000 m3 (32,700 acre⋅ft) |
| 9. Hub Dam | Sindh-Balochistan provincial border 45 kilometers north-east of Karachi | 687,276 acre-ft |
| 10. Satpara Dam | Satpara Lake in Skardu Valley of Gilgit-Baltistan | 93,310 acre feet |
| 11. Gomal Zam Dam | Khjori Kach, South Waziristan Agency, Khyber Pakhtunkhwa, Pakistan | 1,140,000 acre-feet |
| 12. Gulpur Dam | Kotli – Mirpur Rd | 21,893,000 m3 |
| 13. Kurram Tangi dam | North Waziristan | 1.20 MAF |
| 14. Darawat Dam | Jhangri in Jamshoro district of Sindh, Pakistan | 150,000,000 m3 |
| 15. Namal Dam | Namal Valley, Mianwali District, Punjab, Pakistan | 480 ha (4.8 km2) |
| 16. Dasu Dam | Dasu, Kohistan District, Khyber Pakhtunkhwa Province | 1,410,000,000 m3 (1,140,000 acre⋅ft) |
| 17. Mohmand Dam | Mohmand District, Khyber Pakhtunkhwa, Pakistan | 2,500 ft (760 m) |
1. Rawal Dam :
Since 1962, the Rawal Dam has been one of Pakistan's water reservoirs, supplying water to the housing societies in Islamabad and Rawalpindi. It receives water from the Korang River as well as several tiny streams that go down the Margalla Hills. As a result, Rawal Lake, along with Margalla Hills, is a famous tourist destination, having a magnificent park surrounding the lake with lush trees, walkways, and picnic areas.
The highest point of the park also provides a spectacular view of Rawal Lake, the Margalla Hills, and the twin towns. Swimming, boating, sailing, diving, and water skating are just a few of the sports available through private trips. The Islamabad Club, which is close, also holds various water sports activities on the lake regularly. Also checkout some of the best areas for real estate investment in Islamabad . Many types of birds, animals, and reptiles live in this area, and birdwatchers frequently visit Rawal Dam to see the native birds. The lake is also a popular fishing area, with roughly 15 different species of fish discovered in the dams waters.
2. Diamer Bhasha Dam: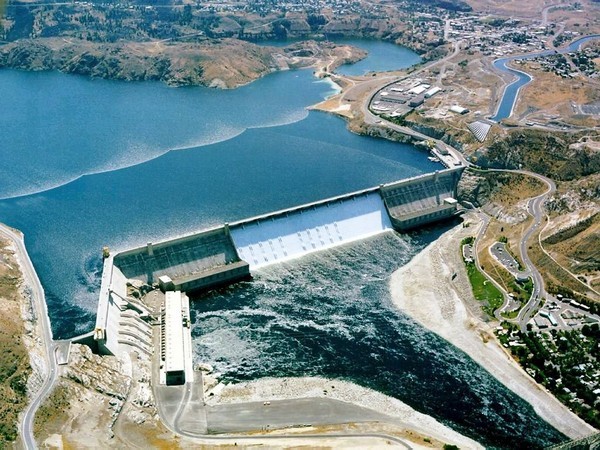 The majority of this dam is located in the Kohistan district of KPK, with a tiny fraction in Diamer, Gilgit Baltistan.
The new dam in Pakistan is currently under construction, and when finished, it will be the tallest dam in the world. The dam is being built on the Indus River. The dam's 12 turbines will be able to generate 4800 Megawatts of energy. Furthermore, with a surface size of 110 square kilometres, it has a water storage capacity of around 8 MAF. For example, in the past, we had to work hard merely to check our utility bills. It is on the new dams map. All thanks to science, it is now incredibly simple to check your power bills and pay your gas payments online. The magnificent rivers in Pakistan are also giant water bodies that add to the beauty and attract tourists from all over the world.
After the Diamer-Bhasha Dam is completed, it will be capable of producing 4500 MW of hydroelectricity. In addition, the dam will be able to hold an additional 8,500,000 acre-feet of water, which will be utilised for drinking and agriculture in Pakistan. In addition, this Dam would mitigate flood damage caused by the River Indus during large floods, perhaps extending the life of the Tarbela Dam.
Also , the dam will have fourteen gates with a total height of 272 metres. The Diamer-Bhasha Dam will have a live storage capacity of 6,400,000 acre-feet (7.9 km3), but a gross capacity of 8,100,000 acre-feet (10 km3). Two underground powerhouses will be installed as part of the dam. Each power plant will feature six turbines with a total capacity of 4500 MW. So this is the complete info of one of the famous dams in Pakistan.
3. Neelum-Jhelum Dam :
One of the dams in Pakistan is the Neelum-Jhelum dam, which was built relatively recently. This well-known dam in Pakistan was built by a Chinese corporation to regulate and divert the flow of water from the Neelum to the Jhelum rivers. In the valley, a Neelum-Jhelum hydropower facility will be built. 
The first stages of this dam's construction have begun. In July 2007, the Chinese business was given the contract to build the dam, and building on the facility began in 2008. The project, however, was hampered for several years before successfully releasing the first generator in April 2018. It is one of the smaller dams, but it has a lot of promise.
This power plant is in Pakistan's Azad Jammu and Kashmir, some 26 miles (42 kilometres) south of Muzaffarabad. It has a hydroelectric dam generating capacity of 969 MW. 
Apart from famous dams of Pakistan , If you want to build a house in Pakistan then first get complete knowledge of their Construction Cost of 3 Marla, 5 Marla, 10 Marla, and 1 Kanal House in Pakistan and then take the next step.
4. Mangla Dam :
Mangla Dam is Pakistan's second-largest water reservoir, measuring 147 metres (482 feet) in height and 3140 metres (10,300 feet) in length. It is a large dam in Pakistan, which is located in the Mirpur District of Azad Jammu and Kashmir, began construction in 1961 and was completed in 1967, becoming one of the country's principal sources of irrigation. While the dam was originally built for water storage, it was eventually renovated to create 1,150 megawatts of hydroelectric electricity. Future expansion plans include for increasing this capacity to 1,500 megawatts.
This water reservoir in Pakistan led in the formation of Mangla Lake, which is located four hours from Lahore and two hours from Islamabad. Also checkout some of the top areas for buying houses in Lahore .The lake and its surrounds provide several water sports activities, including as boating, rafting, jet skiing, and fishing, as well as opportunities to spend a picnic in the park.
5. Mirani Dam :
Mirani Dam is situated on the Dasht River, south of the Central Makran Range, in the Kech District of Pakistan's Balochistan province. It was completed in 2006. It is a 302,000-acre-foot (373,000,000-m3) body of water that receives water from the Kech and Nihing rivers.
The Mirani Dam was built in 2001 by Pakistan's Water and Power Development Authority (WAPDA) to supply water to the city of Gwadar. Descon Engineering Limited completed the project as an EPC.
The dam's primary aim was crop production and agriculture. Kech Valley is made up of cultivable land, which might be used for agriculture if a consistent water supply is provided. During the summer and during floods, the dam functions as a water storage facility.
Another goal of the Mirani Dam is to provide a steady supply of clean drinking water to the cities of Turbat and Mirani. So this is the last dam in our list of most famous dams in Pakistan.
Getting land alongside dams turns out to be very profitable but first you must learn about profitable property Investment in Pakistan and then take the next step.
6. Tarbela Dam :
Next on our list is Tarbela Dam, the largest earth-filled dam globally. Tarbela dam carries a special rank among the dams in Pakistan. It is situated in the Haripur and Swabi districts in Khyber Pakhtunkhwa. This dam was constructed to prevent the water flow of the River Indus, resulting in the reservoir comprehended as Tarbela Lake. The project was begun in the early 1960s. The construction work of the dam was completed in three phases and was completely constructed in 1976.
However, the Tarbela Dam resumes undergoing extensions and refurbishment as needed because it is Pakistan's prior origin of hydropower electricity. The dam is just 20 mi (30 km) from Swabi, 65 mi (105 km) from northwest of Islamabad, and 80 mi (125 km) from east of Peshawar. Made 143 meters (470 feet) beyond the riverbed, the dam border extends over an area of 2743 meters (9,000 feet). The best part is it produces about 5,000 megawatts of electricity with a forthcoming extension expanding this capacity to 6,300 megawatts. That is going to be a plus point for Tarbela Dam. Tarbela Lake is also a favorite picnic destination for the citizens. Apart from Dams , Also read our blog on Business ideas in Pakistan.
7. Khanpur Dam
Khanpur Dam was built to restrain the outflow of the Haro River in 1983. The reservoir constructed, as a result, is known as Khanpur Lake, which has taken a special place in the list of dams in Pakistan that store drinking water to Islamabad and Rawalpindi. If we talk about the natural beauty of this stunning dam, then there is no doubt in saying it has everything, the attraction, the scene, and the magnificent vista.
That is why, regularly, the dam encounters several tourists. The pleasing blue-green waters offer a wide range of water sports games, such as swimming, boating, cliff jumping, kayaking, and jet skiing. Let's take an eye on this dam's history. The construction of dam was finished in 1983 at about a cost of 1,385.1 Million. It is 51 m (167 ft) elevated and stores about 79,980 acre-feet (98,650,000 m3) water.
As mentioned earlier real estate market is continuously changing in Pakistan and there are many factors affecting real estate market in Pakistan. So first try to consider those factors before investing in real estate.
8. Sabakzai Dam
Sabakzai Dam is basically an embankment dam. (An embankment dam is a large artificial dam. It is normally formed by the order and reduction of a complicated semi-plastic pile of miscellaneous pieces of soil or rock.) The gush of the Zhob River in Balochistan is derived from the Sabakzai Dam in the southwest part of the province of Pakistan. From 2004 to 2007, the construction of the Sabakzai Dam has assisted the irrigation of regional lands and supplied a much-needed recreational area for the residents. It is approximately 68 km southwest of Zhob in Balochistan. The dam is 395 m long loaded with earth and rock with a base area of 7300 acres. It was inaugurated by the Ex-President Pervez Musharraf on 3 September 2007. These dams are located in all the provinces of Pakistan and performing their functions accordingly.
9. Hub Dam
Next on our list is Hub Dam. It is situated about 56 km from Karachi city and Lasbela Districts in Sindh and Balochistan provinces' borders. It covers a vast area of 24300 acres with a gross storage ability of 857000-acre feet. Hub Dam is the third-largest dam among all major dams in Pakistan. It is an essential source that supplies the drinking water to Karachi city. The Sindh Government stated the area near the dam was a wildlife sanctuary in 1974. Pelicans, ducks, cranes, and other migrating birds can be seen here in naturalistic habitats. As a rough estimate, the refuge is about 27219 hectares in length.
As mentioned earlier these dams are located in all the provinces of Pakistan  , Also there are many historical places in Pakistan located near these dams.
10. Satpara Dam
It is located near Satpara Lake in Skardu Valley of Gilgit-Baltistan. The Satpara Dam has basically expanded the length of the lake, providing millions of gallons of water to Skardu city every day while also inducing 17.4 megawatts of hydroelectricity that supplies the power to the town. Designed for fulfillment between 2003 and 2011, the absolute powerhouses of the dam were initially built-in 2013. Satpara Lake is one of the most beautiful lakes in Pakistan and thus, frequently visited by tourists, especially in the summer, since roads are mostly closed during the winter season. It induces about 17.36 MW of hydroelectricity, provides power to around 30,000 homes in the Skardu Valley, rinses 15,536 acres (62.87 km2) of ground, and supplies roughly 3.1 million gallons per day of drinking water to Skardu.
11. Gomal Zam Dam:
Gomal Dam is one of the vital dams in the list of dams in Pakistan as it is located in the South Waziristan Agency of FATA, Pakistan. The dam became operational in 2011. The dam reserves water from the Gomal River, a tributary of the Indus River. The dam serves purposes like flood control, hydroelectric power generation, irrigation in the area and plays a role in fostering the growth of hill stations in Pakistan.
12. Gulpur Dam:
Gulpur is one of the hydroelectric dams in Pakistan located on the Poonch River near Gulpur. It is a wide stream that flows from River Jehlum. The dam is considered one of the major dams in Pakistan. It is around 235 Km far from Lahore and only 167 Km from Islamabad. The dam was constructed to generate low-cost electricity for about 100MW. The dam was built with the collaboration of a Korean company subsidiary KOSEP, MIRA Power Ltd, and Wapda. Gulpur Dam is comparatively one of the new dams in Pakistan.
13. Kurram Tangi dam: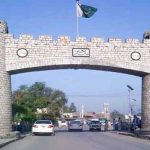 Have you ever wondered how many dams under construction in Pakistan? There are more than seven dams under construction in Pakistan, and Kurram Tangi is one of them. According to the features and details, Kurram Tangi will be one of the large dams in Pakistan.
It is a multipurpose dam located in FATA across Kurram River, also known as Kaitu River. The dam is 14 km upstream OF THE Kurram Garhi Headworks and 32 km north of Bannu, KP.
The Dam has the capacity to generate 83.4 MW of power, and its construction will be completed in 2 stages. Stage 1 consists of the 18-foot-tall weir. The dam is expected to be completed in three years to irrigate 16,000 acres of land and generate 18MW of electricity. The dam will be an essential addition to the total dams in Pakistan.
14. Darawat Dam:
We all know now about how many dams in Pakistan but not all of them are known well. Darawat dam is also one of Pakistan's lesser-known dams in Sindh's Jamshoro District. It is situated on the Nai Bran River. The Darawat Dam took four years to complete and became operational in 2013. The dam storage space is around 150 million cubic meters of water.
The dam serves the purpose of irrigation in the local area, and people from Hyderabad and Karachi often visit it as a picnic spot. Therefore, it is a beautiful addition to dams in Pakistan map.
15. Namal Dam:
Namal Dam is located in Mianwali at the edge of Namal Valley. The dam is quite old as it was constructed by British engineers in 1913. The dam is used for irrigation in the area, and it has become one of the hubs for migratory birds. Therefore, those with general knowledge about dams in Pakistan find this dam very attractive and an excellent tourist point.
16. Dasu Dam:
There are many famous dams in Pakistan that are still under construction but has become very popular in a short time. Dasu Dam is one of those dams that have gained popularity in Pakistan. Dasu Hydropower Project (DHP) entails the construction of a 4,320MW hydropower plant in Dasu, Kohistan district of KPK.
The Dasu Dam construction site is 74 Km downstream of the Diamer Basha Dam, 345 Km from Islamabad & 240 KM upstream from the renowned Tarbela Dam. WAPDA is developing the mega hydroelectric project in two stages. The project is featured in WAPDA's vision 2025 Program, which was launched in 2001 under Power Policy 2013 of the Government of Pakistan.
The mega Dam will have 12 hydropower units with a combined capacity of 360MW. The six units will be installed in 1st phase and 6 in the 2nd phase. After phase one, the capacity of the dam will be 12,300GWh annually, and the 2nd phase will increase the ability to 21,700GWh
17. Mohmand Dam:
Northern areas in Pakistan is home to the world's most spectacular and dense ranges of tallest and most steep mountains. Mohmand Hydropower Project is under construction on the Swat River in the KPK region. The mega hydropower project entails the construction of a power plant and the construction of a dam. The project is implemented by WAPDA – Water & Power Development Authority of Pakistan.
The Hydropower dam construction was first suggested at the start of the 2000s, but it finally began in 2017 after the design and engineering plan were completed. The project's estimated cost after completion will be around 309 billion PKR, equal to $2.17 billion. The budget was approved in March 2019.
The project aims to resolve the issue in different KP cities, including Peshawar, Charsadda, and Nawshera. The mega Dam will also irrigate land of around 16,737 acres in the province. The power plant will annually produce 2,862GWh of electricity.
Basic Questions about dams in Pakistan:
1. How many dams in Pakistan?
The majority of dams are built to cover water storage and use it for practical necessities such as electricity, irrigation, domestic, and industry. There are approximately 150 dams in Pakistan.
2. How many dams are under construction in Pakistan?
The under-construction dams in Pakistan include five dams. Three of them are hydropower projects, one is the canal, and the last is a water supply scheme. Diamer Bhasha Dam, Mohmand Dam, and Dasu dam are the hydropower projects. The Nai Gaj Dam, Kachhi Canal Extension, Sindh Barrage, and K-IV Project are canal and water supply projects respectively.
3. Why we need dams in Pakistan?
We need Dams in Pakistan to collect the water during the wet season like rainfall. Since it usually doesn't ooze into the soil. Dams allow Pakistan to simultaneously defend against floods and raise the water, which indirectly increases the production of electricity, irrigation, etc.
4. Which is the oldest dam of Pakistan?
Warsak Dam is the oldest dam in Pakistan, constructed under the umbrella of the Colombo Plan in two phases/steps. The first phase was fully completed in 1960. Later on, from 1980 to 1981, 2 more units were added in the 2nd phase.
5. What are main dams in Pakistan?
Every dam has its attributes, specifications, stats, and benefits. We cannot say only 02 or three of them are main. However, Tarbela Dam, Mangla Dam, Warsak Dam, Rawal Dam, Neelum-Jhelum Dam, Mirani Dam, Khanpur Dam, Hub Dam, and Satpara Dam are the famous dams in Pakistan.
Summing Up :
So there you have it: the top ten famous dams in Pakistan that produce water for irrigation, energy, and food production. In fact, it has been instrumental in increasing tourism in Pakistan. So these dams are located in every province of Pakistan but if you are looking for real estate investment in Pakistan then first you must know the best cities to Invest in real estate Pakistan . Dams are required for water storage and energy generation, since scientists anticipate that worldwide water shortage would occur by 2025. Hence, these famous dams play a vital role in preserving rain water, generating electricity and being a great source of water for irrigation.
Read more related blogs: