Working a 9-to-5 work may be quite taxing. This is especially true if the job is tedious and routine, and you are paid insufficiently for the effort you put in. In this Blog we will discuss about profitable business ideas in Pakistan.
Working from home is an appealing option, whether you're starting a new business or looking for a way to supplement your income. Working from home has several advantages, including the ability to save time and money. Especially during the pandemic, the offices shifted to work from home. You save time and money going to and from work by reducing the amount of time you spend on useless things at work.
Apart from this many people try to invest their money in real estate but before investing any money  There are certain Things to Consider Before Investing in Real Estate.
Every time its comes in your mind that what are the benefits of starting your own business? There are many benefits of starting your own business. Business ideas matter a lot and it also depends on the kind of business you want to start.
Your working hours are flexible.
You will have more control over your schedule as a result of this.
Needs multitask.
Complete duties during hours when you have some free time.
Not bound by the stringent regulations of an office.
There are no dress codes or office restrictions.
If you like, you may work in your pyjamas. You don't have to deal with the headaches of commuting. On a frigid morning, you don't need to summon a great deal of confidence to get out of bed and face the day.
Real estate is considered as Profitable Property Investment in Pakistan but there are many other options available as well , you can checkout these options below.
Here are some Best Business Ideas in Pakistan:
| Businesses | Capital | Experience | Skills |
| --- | --- | --- | --- |
| 1. Online virtual assistant | Not Required | Needed | Computer skills, online working skills |
| 2. YouTube Content Creator | Rs.1 lac | Not Needed | Computer Skills |
| 3. Solar Energy Production Company | Rs.10 to 20 lac | Not Needed | ———- |
| 4. Software Development Company | Rs.1 to 5 lac | Needed | Technical and Organization Management skills |
| 5. Real estate investment | Rs.4 to 5 Lacs | Not Needed | Properties knowledge |
| 6. Online Air Mask Store | Rs.10k to 20k | Not Needed | Online selling |
| 7. Commercial Properties | Rs.10lac to 20lac | Not Needed | communication skills |
| 8. Home-made food production | Rs.10k to 20k | Needed | cooking skills |
| 9. E-store | 50k to 1lac | Not needed | online selling |
| 10. Photography | Rs. 1 to 2 lac | Needed | Creativity, Technical skills |
| 11. Event Management Business | Rs. 3 to 5 lac | Not Needed | Organization, Management skills |
| 12. Import/Export Business | Rs. 5 lac to 10 lac | Needed | Documentation, Foreign trade, Technical skills, Marketing Skills |
| 13. Mobile Accessories Shop | Rs. 5 lacs to 10 lacs | Not Needed | Business Skills |
| 14. Digital Marketing Services | Rs. 50,000 to 60,000 | Needed | Technical skills, Marketing skills |
| 15. Gym & Fitness Centers | Rs. 10 lac to 20 lac | Needed | Management Skills, Technical skills, Marketing Skills, Health knowledge |
1. Online virtual assistant
Being an Online Virtual Assistant is not a novel business concept with business opportunities in Pakistan. If you want to stay at home full-time, this is an excellent business to start in Pakistan. All you need is electricity, an appropriate gadget, and an internet data connection to reach clients from all over the world.


Do you live in an area where most businesses receive little or no support? Or do you live in an area where there is a lot of rivalry due to the numerous business ventures? If that's the case, becoming a virtual assistant is ideal for you. This is one of the best business ideas in Pakistan.
If you want to establish a business as an Online Virtual Assistant, it's ideal to pick a field in which you can specialize and grow.
2. YouTube content creator
If you're passionate about anything, there's a market for it, and people want to hear what you've got to say. One way to promote your online business in Pakistan new business, service, or message is to create a YouTube channel.

YouTube could be the place for you if you're comfortable in front of the camera, have a location where you requires a can needs business option that does not necessitate any investment. Now all you have to do is produce some entertaining films.
After your YouTube channel has a high number of viewers and subscribers, you may generate money in a variety of ways. You may start generating money by becoming a YouTube partner or selling things on your YouTube channel.
3. Solar Energy Production Company
The best business in Pakistan with 20 lakhs or more can be the Solar Energy Production Company. According to the analysis, Pakistan's solar business is set to expand. You might start creating solar energy for your local town or neighborhood by installing a few panels at first.

To keep expenses down, buy a few panels and get the rest from anywhere that you find cheap, where they may be cheaper. After you've sold enough energy, you may expand your production firm by investing in more land and panels. The target audience of solar companies are normal persons who want to install it in their homes.
If you want to sell your solar panels in Karachi then checkout some of the Top areas for buying Houses in Karachi where people can be your potential customers.
Personal dwellings can buy energy on a per-kilowatt basis. To get the most out of your investment, think about how you'll maintain and clean the solar panels.
4. Software Development Firm
In Pakistan, a software development firm has a lot of promise because the country has a lot of fantastic local talent. There is also the possibility of bringing in talent from neighboring nations.

Local companies would cooperate with the software development company to create solutions that would help them manage their operations and generate more money.
Also Software development is in huge demand in real estate sectors of Pakistan there are many real estate companies in Pakistan that are looking for software development firms, Checkout some of the Best Real Estate Companies in Peshawar from where you can get projects in future.
For example, establishing a software application for a local clinic with different locations to exchange healthcare files for faster client servicing may be one way to do this. Also it is the best online business in Pakistan.
You may even take a more hazardous route and develop software for emerging firms in exchange for a part of their ownership. This is amongst the new business ideas ready to transform the software development firm and also one of the best business ideas in Pakistan.
5. Real estate business
This is something that can be done on a part-time basis. All you have to do is keep an eye out for prospective real estate investment possibilities in your area. Then you may create a marketplace where buyers and vendors can meet.
Real estate market is continuously changing in Pakistan .There are many Factors Affecting Real Estate Market in Pakistan so you need to consider these factors before entering in real estate business.

You get paid a commission on any sale made via you or your platform. This is a really easy and stress-free method to make money. If you have plans in real estate then checkout some of the best Real Estate Marketing Ideas in Pakistan and then proceed further.
As your firm grows, you may be able to hire staff that choose to work remotely.
Real estate is a secure investment since you own the property outright and, more significantly, the land is an asset whose value often rises. In addition, the property has the potential to generate a significant profit. It is one of the best businesses in Pakistan.
One more difficult thing in real estate is getting proper knowledge of Plot Size Conversions in Pakistan , so you need to get proper info of this before entering in real estate market.
6. Online Air Mask Store
Pakistan is becoming increasingly concerned about environmental concerns. The world is going through a pandemic and everyone is in need of a mask every day.

Both noise and air pollution are becoming big issues since Pakistan and its neighboring countries have lax air pollution restrictions, which many enterprises take advantage of. In the end, this causes problems for the communities.
You may open an online business selling several types of air masks to deal with the problem of air pollution. They might have cool designs or be aimed towards certain genders, for example. To help sell the goods, the business may acquire masks in bulk from a local manufacturer and then target consumers with internet marketing or local influencers.
It is the best business idea and new business idea in Pakistan.
7. Commercial Properties:
If you have money in your bank account, consider to invest in commercial areas like malls or shopping complexes, book stores and office spaces are rented out to various retail enterprises. On average, you may expect a return of 5% or more.
Despite the increasing economic importance that the real estate sector has been given to the economy's development, Pakistan's genuine potential for the industry has remained hidden. Millions of people are affected by the building and real estate industries around the country.
If you want to invest in commercial properties then checkout some commercial Areas to Invest in Peshawar where you can invest and get good returns.

Government and non-government agencies, as well as public and private sector players, have worked relentlessly to bring together more than 50 associated industries.
Apart from this , If you want to invest in commercial properties then checkout some Shopping Malls in Islamabad where you can invest and get some good returns.
8. Home-made food production
Many food businesses provide their services to offices and homes. Even hostile students avail this service, as usual, the home food production is much cleaner than mas production.

The home-made production businesses are gaining a lot of popularity in recent years. Pakistanis enjoy home-cooked meals.
If you're looking for low-cost business ideas, consider producing homemade food and selling it to those who are away from home. This might be a highly successful business venture to pursue in Pakistan.
You may open a kitchen to specialise in a certain style of food that is popular in Pakistan.
9. E-store
An E-store like Daraz or Ali baba can be one of the best business opportunities to invest in a business. The return on investment is a lot and you do not need to have a degree or too much effort for it. Checkout some of the best Online Shopping Websites in Pakistan .

Just get some products that are relevant to your work and sell them on your website. You do not need a physical store for that. So your investment will also be less as compared to other businesses.
10. Photography
Nowadays, Photography has become a favorite thing. Frankly speaking, who doesn't like taking pictures, capturing memories to watch later on? Then why not utilize your skills as a profession? It's one of the small business ideas in Pakistan but very profitable.


The reason is, by spending a lesser amount, you can earn a maximum amount every month by booking events like birthdays, weddings, casual functions, etc. For example, you have booked 2 to 3 events per month, for a single event, you charge 50k, then imagine in a month, you can earn up to lacs. All you need is a professional DSLR camera. Photography is one of the most followed business ideas in Pakistan.
11. Event Management Business
Have you at any point functioned as a volunteer on an occasion or coordinated a couple of occasions and figured this could be your passion? Most youths in Pakistan are hitting the path and putting resources into the event management business and accepting it as a top business thought in the country. To increase productivity, they opt to acquire a bigger audience.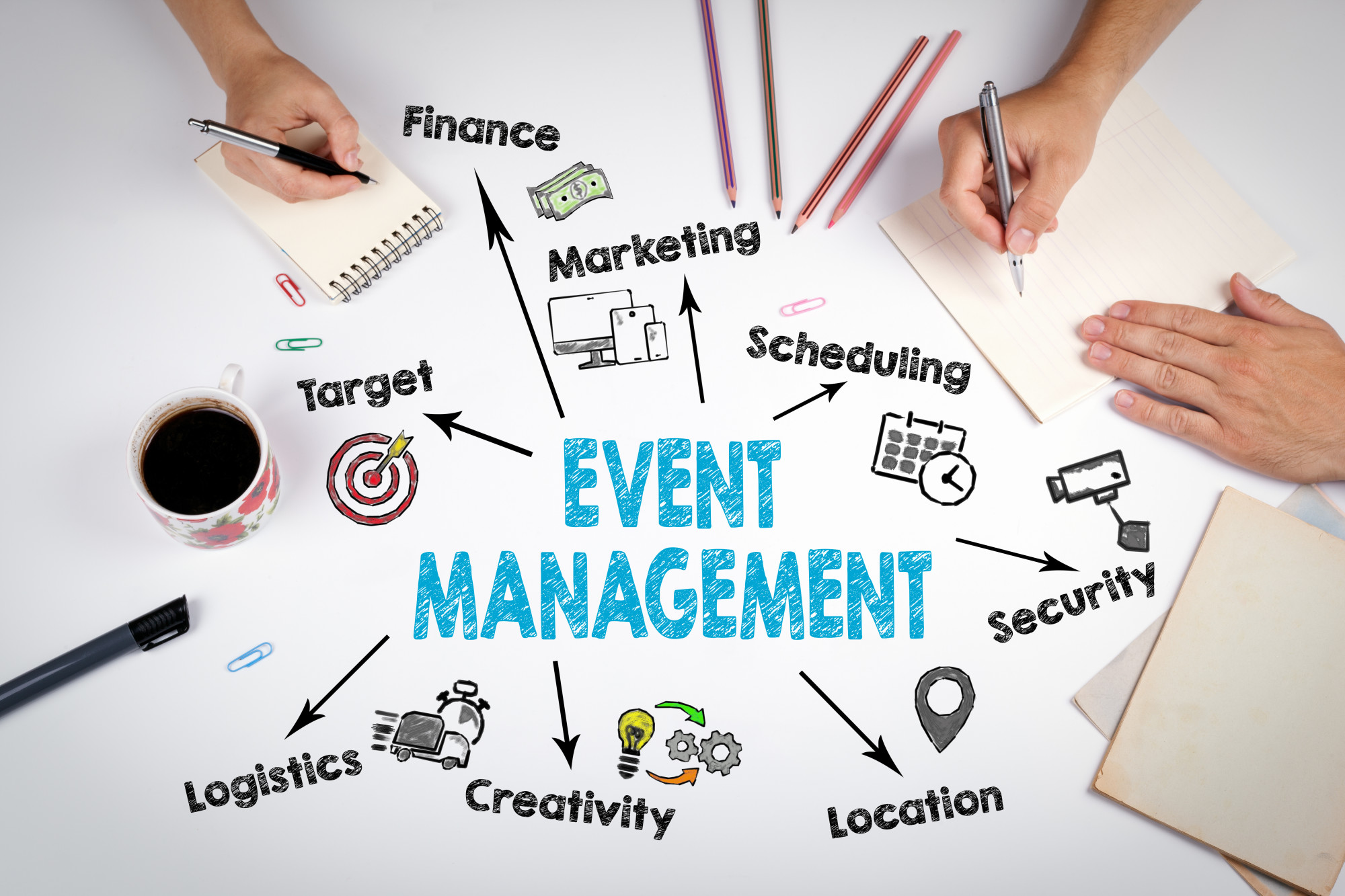 Assemble an arrangement, do statistical surveying, foster increased occasion arranging abilities, set a spending plan, foster a strategy, develop your organization's provisions and staffing assets, characterize your administrations, devise a showcasing procedure, and ta-da!. It is the best independent business idea in Pakistan with a great investment. It is one of the best businesses in Pakistan.
12. Import/Export Business
To get a more profound comprehension of import and export, how about having a nitty-gritty conversation. First and foremost, you have to learn what import-export is.
"Import is a strategy where you purchase items from different nations, and export is a technique where you offer the product to other countries. "These days the import-export business is developing quickly and is known as one of the top business ideas in Pakistan.

To acquire benefits in the import/export business, you need to note that we can only sell or purchase with those nations that have diplomatic associations with Pakistan. Whenever the inquiry is about the Best business in Pakistan, import/export takes the main place of Most beneficial business in Pakistan. This universe of import/export had a complicated framework that handles the financial necessities of the country.
13. Mobile Accessories Shop
In this era of development, would you be able to find an individual who doesn't use cell phones? It will be difficult to come by. Consistently individuals have cell phones. It has assumed control over the hours of landlines and turned into a fundamental piece of life. Each portable gets charged and needs a cover and earphones. For that reason, individuals visit portable adornments shops to purchase these compulsory things. It counts in one of the best businesses in Pakistan.


Assuming we gauge generally, earphones might cost you Rs. 400 to 450. It will show you how this can be one of the top business in Pakistan. You can also hire individuals as sales reps to sell your items. The justification behind turning into the best business in Pakistan is, you don't have explicit abilities to begin versatile adornments shops. Purchasing these extras like covers, earphones, chargers, defenders, and links at a discount cost and selling them at a twofold or triple rate will give you a decent margin.
14. Digital Marketing Services
Currently, digital marketing is the only field that has taken the proper initiative to revolutionize Pakistan's IT industry. Digital marketing has transitioned a lot in the last few years bringing us into the era of online marketing, content creation, social media, and Google. Honestly, this shift has significantly influenced how people purchase, buy and sell their products or services. There is no rocket science or a tough job to do. It is one of the best online business in Pakistan now a days.
All you need to do is specify your brand, upgrade yourself, build detailed customer personas, recreate your work from the client's viewpoint, select your digital marketing plan, set up an ideal budget, brainstorm techniques, launch a campaign, keep a track of your outcomes, hire 1 or 2 employees, get a laptop, and get a fast speed internet connection. Here you go, everything is settled. It has become one of the top business ideas in Pakistan, particularly for students, because it's less in amount but greater in learning.
15. Gym & Fitness Centers
Nowadays, can you able to find a single person who doesn't want to be healthy and fit? It will be hard because everyone loves to look physically and mentally perfect. And it is not a bad thing. Fitness is the only thing that can make you look beautiful, at the same time, mentally strong. Over here, in Pakistan, people are crazy about their fitness. They usually join gyms and fitness centers to get rid of their gained weight and look slim and stylish.
We can say that is the cause why the market of gym and fitness has developed so fast and plays a massive role in our daily lives. People are becoming conscious about their appearance, health, and wellness. On the other side, it is stated by science, to stay healthy and workout daily. Still, we prefer to join the gyms, neglecting to exercise every day.
That is a big cause for the gyms and fitness market to become the leading business in Pakistan. You must be wondering what are the purposes of gyms?
Let us help you, the primary purpose of the gym is to deliver a secure and healthy life. Gyms deliver all indoor facilities and exercise halls to males and females through a professional and qualified gym instructor. To start a gym or fitness center as a business you have to keep an eye on the below-mentioned characteristics.
Pick a suitable location
Select quality kinds of machinery
Hired a professional and technical person/proprietor who knows about services being offered by the gym.
Hired a skilled instructor or a physician
Preserve the hygienic and cleaned atmosphere
Deliver quality of products
We can say that in the coming years, gym and fitness are going to be the best business in Pakistan.
Summing Up:
In every area, Pakistan has the greatest business ideas and investment prospects, which are available to both low- and high-income groups or people. This was a detailed and interesting blog post regarding low-cost company ideas. If you do your homework and have a decent marketing plan, you can simply start your own business. Small-scale trade is likewise becoming more prevalent. It is the top business in Pakistan. Also checkout our blog on Benefits of Investing in Shopping Malls.
Read more related blogs: