Travelers from all over the world flock to Pakistan's northern regions. The government has removed all travel barriers for travelers from all across the world. As a consequence, a large number of travelers from all over the globe are expected to visit the friendliest country in the world, which is gifted with wonderful scenery, in the summer of 2023. In this blog we will discuss about best places to visit in northern areas of Pakistan. 
In these northern areas, people want to do business as these are the major tourist attractions all around the world , If you also want to do business then checkout some of the best business ideas in Pakistan  that will help you make a profitable business.
Northern Areas of Pakistan Map:
For instance Realtorspk.com present the map of northern areas of pakistan in which we highlighted the information of roads, hotels, distance and travel time of major tourist spots and list of facilitation centers. Let's have a look:
Download: Map of Northern Areas of Pakistan
The beautiful landscapes of Pakistan are a treat to see, from the wonderful high mountains to the valleys underneath. Some of the beautiful northern areas are listed below:
Here is the List of Top 10 Northern Areas of Pakistan to Visit:
| Places Names | Location | Elevation | Distance from Islamabad |
| --- | --- | --- | --- |
| 1. Naran Kaghan | Mansehra District of Khyber Pakhtunkhwa | 2,409 meters (7,904 ft) | 283 km |
| 2. Hunza Valley | Hunza river in the northern part of Gilgit-Baltistan | 2,438 meters (7,999 feet) | 598.3 km |
| 3. Skardu | Skardu District, Gilgit-Baltistan | 2,500 meters (8,202 feet) | 639 km |
| 4. Naltar Valley | Gilgit Baltistan | 4,678 m (15,348 ft) | 550 km |
| 5.Murree | Pir Panjal Range in the Rawalpindi District of Punjab | 2,291 meters (7,516 ft) | 70 km |
| 6. Kumrat Valley | Upper Dir, Khyber Pakhtunkhwa, Pakistan | 2299m / 7543ft | 372 km |
| 7. Chitral | northern Khyber Pakhtunkhwa, Pakistan | 1,494 m (4,902 ft) | 393 km |
| 8. Swat Valley | Hindu Kush mountain range, KPK | 980 m (3,220 ft) | 180 km |
| 9. Neelum Valley | Pakistani-administered territory of Azad Kashmir | 8,379 ft | 236 km |
| 10. Malam Jabba | Swat, Khyber Pakhtunkhwa | 9,000 ft | 280 km |
1.  Naran Kaghan
In Pakistan's northern regions, Naran Kaghan is the most popular area. The valley is encircled by lush green mountains and deep snow-capped forests, creating a lovely impact for those exploring Himalayan landscapes. The valley is located in Pakistan's Khyber Pakhtunkhwa Himalayan Mountains. Because of significant snowfall in Pakistan's northern areas, the Naran valleys are only available for a brief time during the summers. From October to April (Winter season), the valley is closed due to heavy snowfall. As the route becomes obstructed and buried in several feet of snow. In any event, Naran Valley is a famous voyaging destination. For Pakistani visitors and families, Naran is typically a close second to Murree.
In these northern areas there are many best places for investment in real estate but you need many things to consider before investing in Real Estate and then plan to invest .
The Naran Kaghan valley in the Himalayan Mountains of Khyber Pakhtunkhwa Pakistan is at the top of the list of the greatest destinations in Pakistan's northern territories. The Naran valleys remain open for a few months to provide some of nature's most breathtaking sights. Due to significant snowfall in Pakistan's northern areas, the valley is blocked throughout the winter months from October to April. Due to avalanches from the mountains, the route leading to the valley is blocked. However, among local tourists, Naran Valley is one of the most well-known tourist destinations in Pakistan's northern regions. Every year, a large number of people visit this spot with their friends, family, and loved ones in order to record the greatest memories possible. Also read our blog on best restaurants In Peshawar .
The Himalayan valleys are surrounded by lush green mountains and deep alpine forests, creating a magnificent impression on visitors. There's plenty more to see and do in Naran's valley, including the fairytale Saif Ul Malook Lake, a hike to Ansoo Lake, Lulusar Lake, Queen Dudipatsar Lake, and Babusar Top (4,173 m). Hence, create a plan for the summer of 2021 and embark on a tour to discover Naran Valley, as well as other beautiful locations in northern Pakistan.
2. Hunza Valley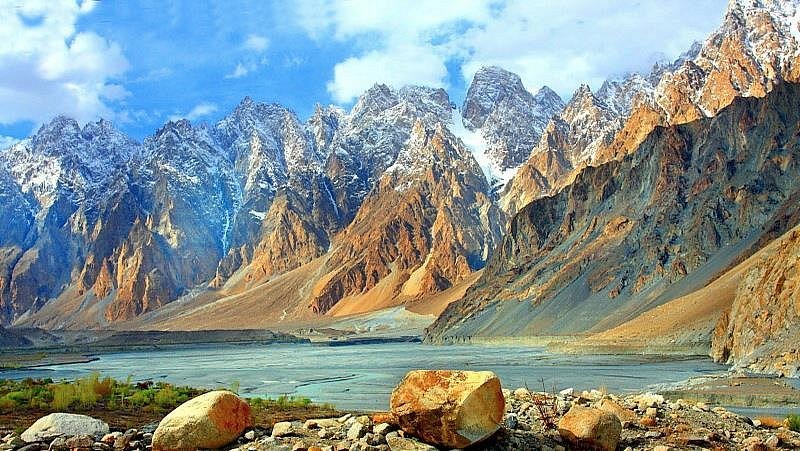 The massive and colourful Hunza Valley, far in the Gilgit Baltistan area near the China border, is located in the mountains of Northern Pakistan. Hunza Valley is one of Pakistan's most picturesque tourist destinations in the north. Hunza Valley has been providing history and culture, as well as colourful customs, to its visitors for many years. Aside from historical and cultural attractions, the Hunza Valley is well-known among travellers all over the world for its vast natural beauty, which has a powerful impression on the minds of visitors. The valley, on the other hand, has a lot more to offer.
Apart from Beauty of northern areas , also checkout our blog on provinces of Pakistan and historical places in Pakistan.
3. Skardu Valley
Skardu Valley is located in Gilgit Baltistan's Karakorum Range, in far northern Pakistan. Skardu valley, my favourite location in Pakistan's mountainous region, gives a lot to travelers that one can never expect or forget after visiting such places in Pakistan's northern regions. The road leading to Skardu Valley is said to be the World's Eighth Wonder, as it offers some spectacular vistas as well as the threat of a massive avalanche every time it rains. The valley has a rich cultural and historical heritage, as well as lovely customs. Tibet's culture and traditions are also comparable. Skardu, on the other hand, lies in the Baltistan area of Gilgit Baltistan, sometimes known as Little Tibet.
In these northern , there are also many small shopping malls , If you want to invest in these shopping malls then checkout some of benefits of investing in Shopping Malls before investing in any shopping mall.
Skardu valley has a lot to offer those who want to roam through the mountains and explore some of the sites that have yet to be explored. Skardu has it all for its loves, from huge mountains to the world's highest desert it also contains the beautiful lakes of Pakistan. The following are some of the top sites to visit in Skardu Valley:
Lake Shangrila (Lower Kachura)

Lake Kachura (Upper)

Fort Kharpocho

Katpana is a cold desert with a lake.

Shiger Desert 

Fort Shiger and Shiger Valley

Valley of Khaplu and Palace

Mosque of Chaqchan

National Park of Deosai
However, being the gateway to the Karakorum Mountains, the Skardu valley offers several of the world's most magnificent and amazing trekking paths. Snow Lake journey, K2 Base Camp (Concordia) trek, Banak La trek, and many more are among the most magnificent.
So Skardu is third in our list of northern areas of Pakistan .
4. Naltar Valley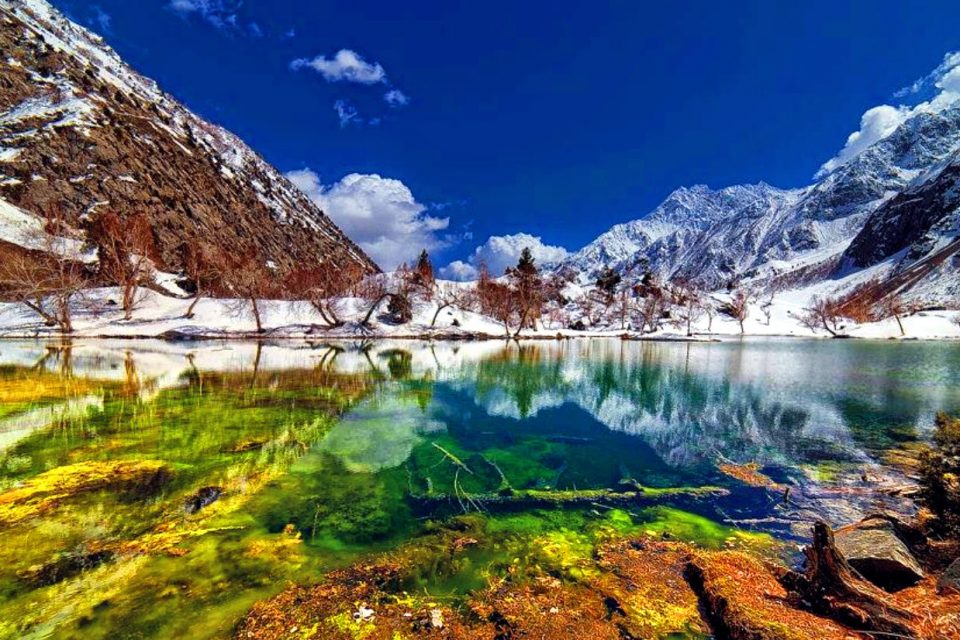 The valley is surrounded by lush foliage and offers breathtaking vistas. This site may be reached by taking a 45-minute jeep trip from Normal village. However, due to its elevation of 9,700 feet, the temperature in Naltar valley stays frigid. It has a number of attractive places for tourists to visit. Naltar Lake 1 (Satrangi), Pari Lake, Blue Lake, and others are among the finest to visit. During the summer, a large number of tourists flock to such locations to capture their memories. Moreover, throughout the winter, visitors may attend the International Ski Festival in the valley. Make this beautiful destination a part of your summer 2022  trip plans.
As mentioned earlier that there  are many good real estate investment opportunities in these areas but there are many factors affecting real estate market in Pakistan , so you need to consider these factors before investing in real estate.
So Naltar valley is in fourth position in our list of northern areas of Pakistan
5. Murree
Murree is one of the most popular 
Hill stations in Pakistan
. The height is 2,291 metres (7,516 feet). Murree is frequently frequented by teens and children, as well as their parents. This location is available all year because of its large highways and accessible connections. Track Ayubia The Ayubia track, also known as the "Pipe Line Track," was built in 1930 to bring water to Murree. The 4-kilometre trail runs into the heart of a mountain, providing views of the rising mountains, as well as the sounds of running rivers and singing birds. You could even see monkeys if you're lucky. The majority of the greatest restaurants are located along Mall Road, which is a well-known thoroughfare. This region is busy and buzzing with activities all of the time.
Places to visit in Murree :
Mall Road

Pindi Point

Kashmir Point

Patriata 

Bhurban

Upper Topa 

Lower Topa

Nathiagali
Ayubia
Ghora Gali
Murree is located near Islamabad , and Islamabad is one the beautiful cities in the world , If you have plans to live in Islamabad in future then checkout some of the best Housing Societies in Islamabad where you can buy a property.
So Murree is on fifth number in our list of northern areas of Pakistan
6. Kumrat Valley
Kumrat is known for its verdant meadows, snow-capped mountains, the Panjkora River, misty mounds, and woodlands, all serving as homes for a diverse range of flora and wildlife. It is worth noting that the Panjkora River is undoubtedly one of the most significant rivers in Pakistan, which flows through the province of KPK.
For the past few years, the Kumrat Valley's distinctive selling offer has been its tall Deodar forest trees situated on flat terrain near to the Panjkora river.
This areas lies in KPK near Peshawar and If you want to live in Peshawar then checkout some of the best real estate companies in Peshawar and invest in their residential projects .
Despite the fact that the valley is less green than the Neelam Valley as a whole, the distinctive fairytale mood created by the Deodar trees has attracted tourists for numerous years.
7. Chitral
Chitral is a famous city located on the Chitral River in the northern Chitral District in Khyber Pakhtunkhwa. The city is well-known for its vibrant culture, festivals, scenic views, and traditions. The beauty of the city is enhanced by the beautiful mountain range of Hindukush that surrounds the area.
Chitral covers around 57 km of area (22 sq. mi) at an elevation of 1,490 meters (4,900 feet). Many tourist points make Chitral an attractive place to visit. Chitral Museum is enlisted among the most visited National Museums in Pakistan. Some of the attractive tourist points in Chitral are:
Ayun Valley
Chitral National Park
Bamburat Valley
Kalash Valley
Shandur Lake & Top
Tirch Mir Peak
Chitral is also famous for the historical role it played at the time of the Kashmir war. If you plan to visit a beautiful place enriched with breathtaking views and historical background in Pakistan, Chitral is a must-visit place.
8. Swat Valley
Swat Valley is one of the most beautiful places in Pakistan. The Valley surrounds stunning views, mesmerizing river Swat, and different tourist points. The Valley is visited by tourists worldwide, and it is known as the true beauty of Pakistan.
It is said that Queen Elizabeth II visited Swat in 1961 and gave it the title of Switzerland of the east as its landscapes are similar and equally beautiful to Switzerland. Swat is one of the most visited valleys in the northern areas of Pakistan.
The Valley is situated along with Swat River in KPK. Mingora is the chief town of the valley, and Saidu Sharif is the capital. The Valley features pleasant weather, eye-catchy lakes, high peak mountains, spring, waterfalls, etc. Visitors can enjoy the view of the beautiful mountain ranges of Pakistan from Swat Valley.
Apart from views, many activities are enjoyed by tourists and visitors, like hiking, zip-lining, chairlift riding, and trekking. In winter, people enjoy skiing, ice skating, and sledding. Many people come here to fish in natural lakes.
If you are looking for a family fun trip in a cool and peaceful atmosphere, you will find Swat among the best northern areas to visit in Pakistan.
9. Neelum Valley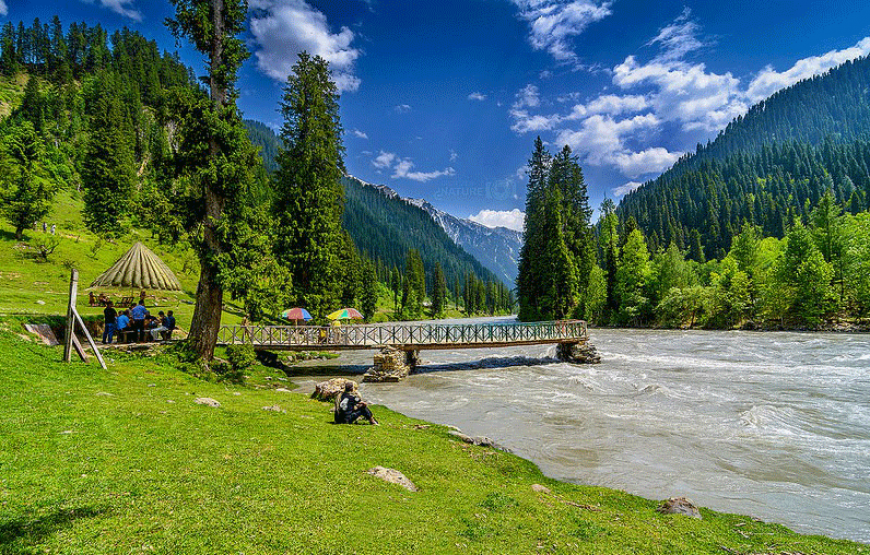 There is no doubt that the most beautiful mountains in Pakistan lie in Kashmir, and Neelum Valley is known as the paradise of Kashmir. The Valley contains hills, rivers, forests, and streams. Neelum Valley is also famous for its abundant fruits like apples, walnut, and plum. Among many famous places of Neelum Valley are Kutton Valley, Sharda Valley, Arrang Kel, and Ratti Gali. Sharda Valley has the remains of the oldest university, known as Sharada Peeth. This university was famous as a temple university between the 6th and 12th centuries CE. Today, it is included in the historical places of Pakistan.
10. Malam Jabba
Malam Jabba is a must-visit place in northern areas of Pakistan list. Malam Jabba is a hill station in the Valley of Swat in the peaks of the Hindukush range. The Valley is known for its lush green surrounding, deep rivers, and high mountains. Malam Jabba is a renowned ski resort built by Pakistan in collaboration with Austria. There are many luxury hotels in its surroundings, including Rock City Resort, Green Palace guest house, and Pearl Continental hotel.
FAQ's:
Which mountain is situated in the northern areas of Pakistan?
In northwest Pakistan, there is a mountain range called the Hindu Kush. It is one of the largest mountain ranges in Pakistan. Most parts of the Hindukush mountain are located in the northern areas of Pakistan.
What are northern areas of Pakistan famous for?

The Northern Areas of Pakistan are famous as three world's famous mountain ranges meet here. It includes Hindukush, Karakorams, and the Himalayas. Many mountains of these three ranges are located in northern Pakistan.
Summing Up:
The northern areas are a great place to visit. Without a doubt, there are so many interesting places and landscapes to explore that one can never get tired of. From Hunza to Naran Kaghan to the deep valleys of the northern mountains. The people are extremely friendly and they can guide you to a number of unique spots to visit. The beauty of Pakistan can be seen in these beautiful places. Also read our blog on famous dams in Pakistan
Read More related Blogs: